Champañeria Los Amigos Utrecht
The one and only real champañeria in the city centre of Utrecht.
Cava for €1,95 per glass and true authentic Spanish bites starting from €2,50. Spanish quality for Spanish prices!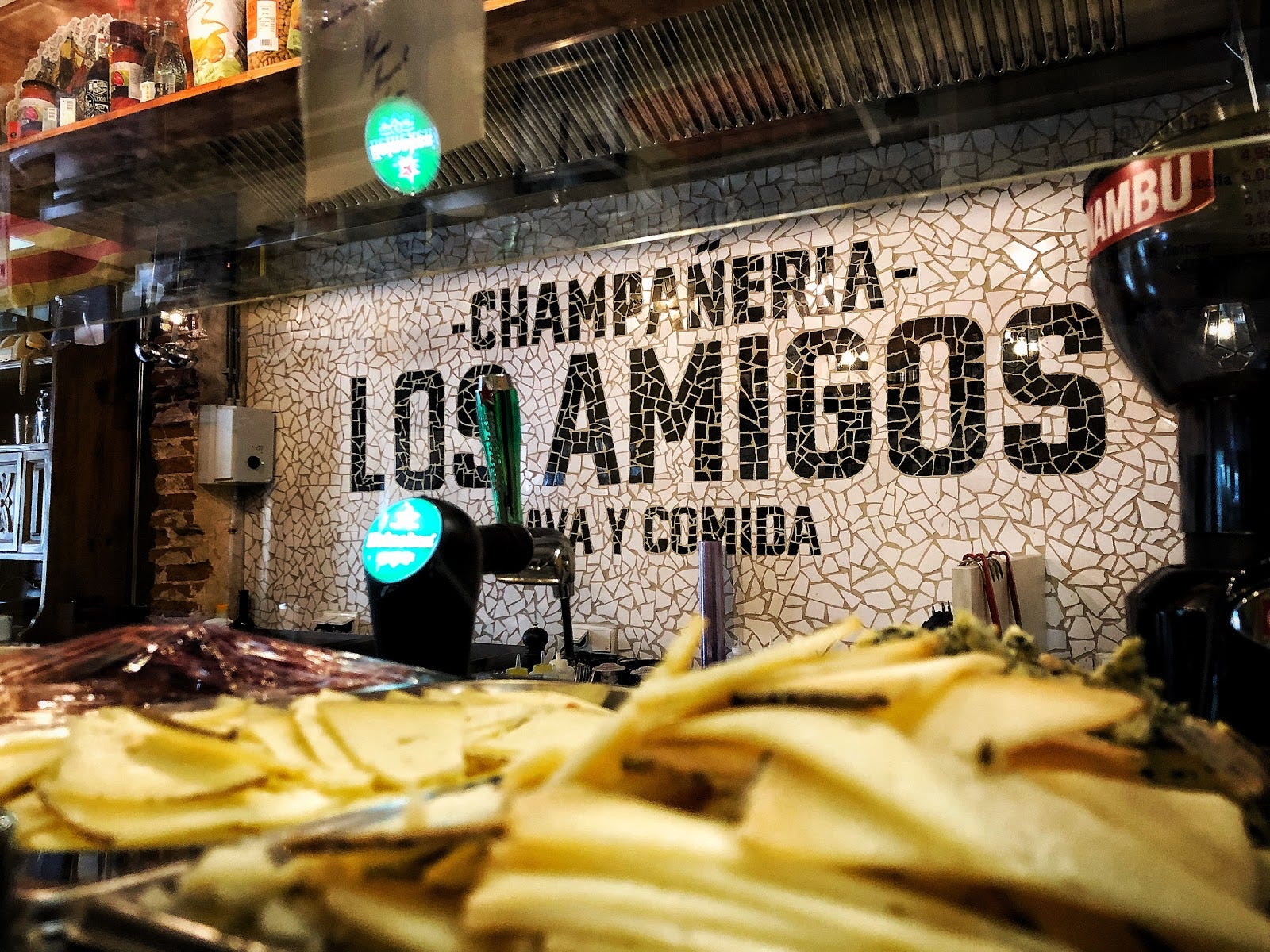 Contact
It is not possible to reserve a spot in our restaurant. But it is never a problem to find yourself a nice spot to have a few with your friends!

It is possible to have exclusive receptions and gatherings for groups outside of our regular opening hours. Please contact us for more information.
Adress
Champañeria Los Amigos Utrecht
Voorstraat 56
Utrecht 3512 AR
Netherlands
Opening hours
Monday: 16:00h - 23:00h
Tuesday: 16:00h - 23:00h
Wednesday: 16:00h - 23:00h
Thursday: 16:00h - 23:00h
Friday: 16:00h - 01:00h
Saturday: 12:00h - 01:00h
Sunday: 12:00h - 23:00h