We are ready for you!
Yes, we have weathered through COVID. From the 1st of June we are ready to rumble!
We have come up with some special treats: new recipes, new haircuts, refurnished store and most of all a lot of laughter!
For now, we have closed the orders and deliveries. This because we want to ensure the best experience when you visit us. Nevertheless, the deliveries are not over. Good stuff is on the way!!
Scroll down to make your reservation!
Hola Amigos!
Due to COVID-19 regulations we only have limited spots available for a maximum of 2 persons per table. Our big table is for 6 persons. Reservation is required and all reservations have and end time.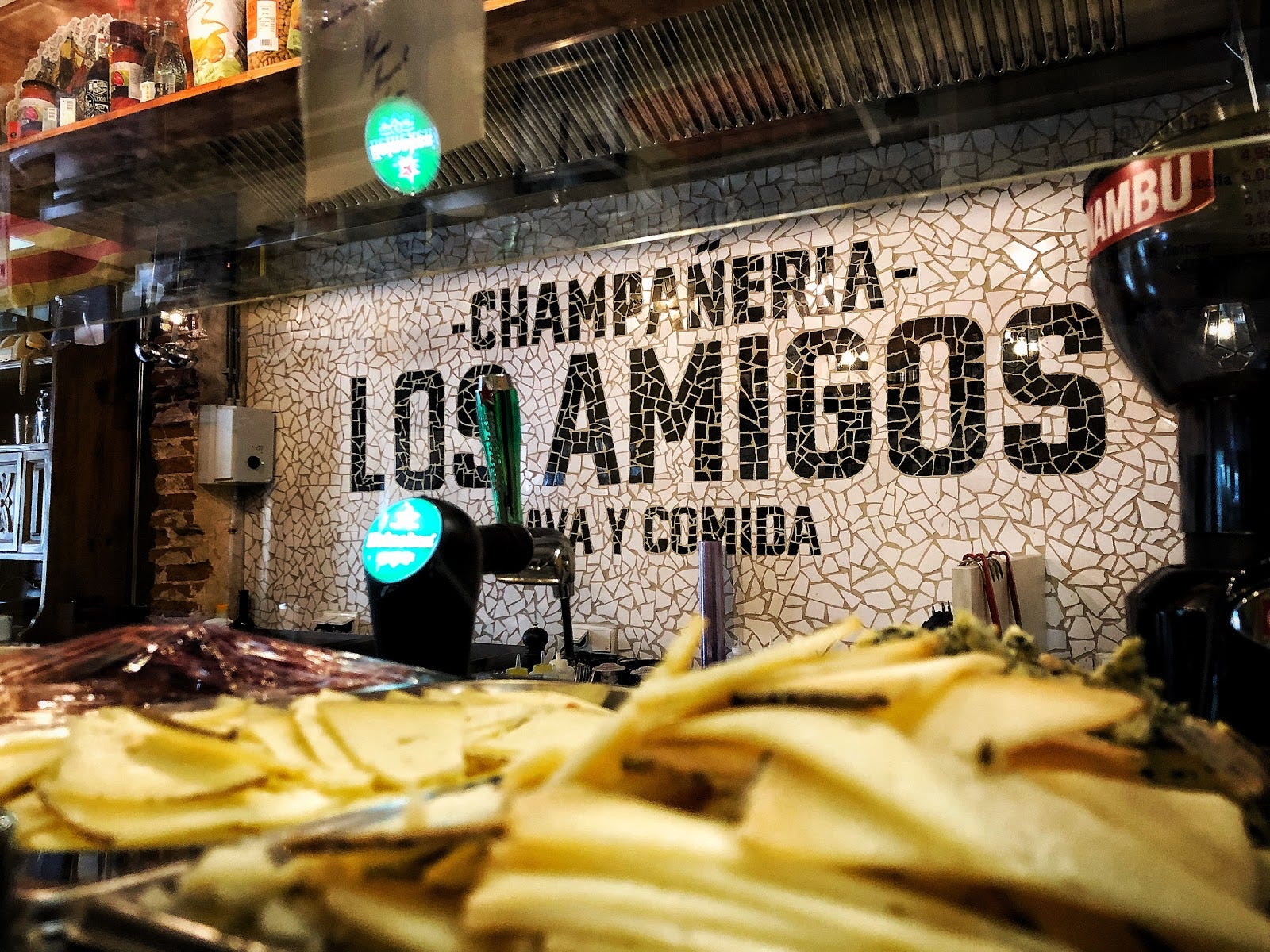 COVID-19
We intend to keep ourselves to the COVID-19 regulations. This for your and our safety!
Therefore, when you visit us we ensure to make as as least as possible physical contact. Additionally, we have taken extra measures ensure the best experience for you! Will you do the same for us?
#helpyouramigos
Adress
Champañeria Los Amigos Utrecht
Voorstraat 56
Utrecht 3512 AR
Netherlands

Telephone Number:
030-7854039
Opening hours:
Monday: 16.00 - 23.00
Tuesday: 16.00 - 23.00
Wednesday: 16.00 - 23.00
Thursday: 16.00 - 23.00
Friday: 16.00 - 23.00
Saturday: 12.00 - 23.00
Sunday: 12.00 - 23.00
Google Maps content can't be displayed with your current cookie settings. Select "Show Content", to view content and agree to the Google Maps cookie settings. Get more info in the Google Maps Privacy Policy. Opt-out here at any timecookie setting.
Show Content